Looking for a unique gift for someone special who enjoys experiences with a difference…
A gift certificate offering a reading with Leila may prove to be the perfect present for any occasion.
Vouchers can be used for a choice of psychic – spiritual medium readings or a spiritual healing treatment, either as total payment (where applicable) or towards the cost of a reading and are valid for 12 months.
A psychic reading or spiritual healing provides a roadmap for successfully navigating the path of life, and tools for creating joy and prosperity that will last a lifetime. Knowledge is power, and the gift of knowledge is the greatest, most loving and empowering gift that you can give.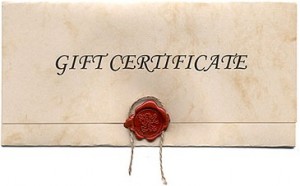 Private in-person consultations 30 mins ($100) or one hour ($200) Canterbury N.S.W Sydney Australia.
Telephone consultations are also available both locally and globally at
30 mins ($100) or one hour ($200) Australia Wide. personal psychic readings are conducted by telephone and last about an hour.
The cost is $200
A psychic reading takes about an hour. I phone you at the time of the appointment, and I pay for the telephone charges within Australia or Skype International.