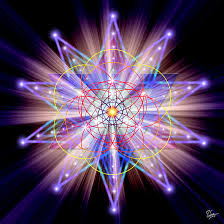 This is Universal light energy of the highest order. Metatron has brought this vibration now at this time to assist mankind in his light evolutionary process. To assist us in many areas and aspects of our earthly, corporeal life. It initially brings great healing to all aspects and all facets of our earthly vessel covering the physical, mental, emotional, spiritual and light body. It assists in an accelerated Ascension processes, connection and journeying. It brings you into a state of divine alignment and connection to the higher self, bringing that higher state of vibrational being into the physical form/vessel/body of man. In feeling there is believing and in believing there is feeling, in believing there is knowledge and in knowledge there is belief. When we can feel something we know then that to be real.
This vibration initially connects you to Archangel Metatron and then begins the transformational process. The changes are so divinely put in place in alignment with your divine soul journey and unique energy coding's. You are coming to your divine light and we are here to help you every step of the way if that is so required. Do not fear this process; embrace it because you are embarking on a journey of your soul, and the great freedom of mind, body, emotions and spirit. As we say "FEELING IS BELIEVING".
Metatron Therapy is not a new healing modality but an ancient sacred resonance that unites and connects us to the beautiful and divine One Source Vibration through connection with Archangel Metatron, which brings light of the highest order, unique coding's and sacred geometric light frequencies. It is applied through attunement, in person healing, distant healings and meditation techniques that all assist in bringing you closer to divine source resonance. Your part in this is to be open to receive, to trust and believe and to begin to meet the energy half way by surrender and releasing that which no longer serves you.
A few Metatron Therapy Benefits:
• Reduced pain / anti-inflammatory
• Healing of physical, emotional, mental, spiritual and celestial bodies
• Healing and expansion of the auric field/light body
• DNA / RNA restructuring / rejuvenation / Change at the cellular level
• Feel the freedom and release
• Energizing
• Release the trauma / negative behaviour / lifting frequency
• Transformation on many levels
• Balancing & Clearing of Chakras/ Energy Vortices
• Soul Connection/Twin Flame Alignment
• Self-Realization
• Removal of Barriers / Blocks
• A deeper connection, awareness and understanding
• Increased awareness of Oneness and Unity
• Light Body Consciousness, strengthening, balancing and reconnection
Metatronia Therapy assists with healing the heart, mind, body, muscles, and tendons. The entire system (Human Vessel (body) is cleaned so that we can live in a "vessel " that works for at its most optimum level. By removing the doubt and fear, giving us the freedom to explore and move to where we truly need to be. To understand the real soul purpose of our earthly life.
Trained By Founder Tammy L. Majchrzak:
http://www.metatroniatherapy.com – All Rights Reserved 2010